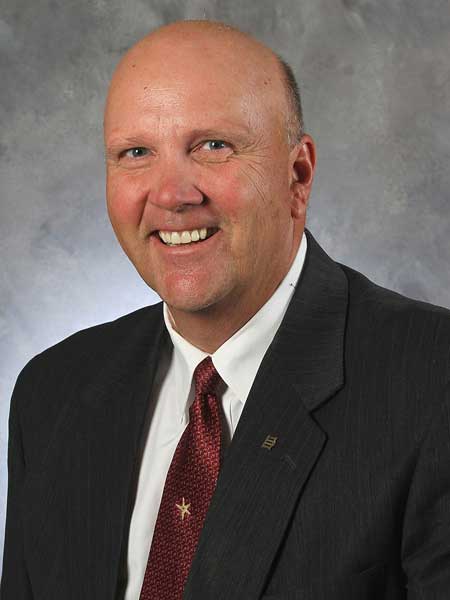 Faculty Director, Public Safety Initiative
College of Public Service
ACAD 318
1420 Austin Bluffs Parkway
Colorado Springs, CO 80918
Biographical Information
Rod Walker, Criminal Justice Instructor is an accomplished, leader with a 34 year record of achievement and success in providing strategic law enforcement leadership to the Colorado Springs community until honorably retiring from the Police Department in March 2012.
Mr. Walker began his Law Enforcement career as a Patrol Deputy for the Weld County Sheriff's Department in January of 1978. Mr. Walker joined the Colorado Springs Police Department in 1979 as a Patrolman. During his long career in law enforcement, he worked as a Tactical and K-9 Officer as well as an undercover Narcotics and Vice Detective. He acted as the program coordinator for the Drug Free School Zone program and coordinated the GangNet Program. As a Sergeant in the Juvenile Offender Unit he established a permanent collaboration with Probation and Parole and implemented a community-based approach to juvenile crime.
As part of the team that is teaching the Freshman Seminar "Homicide," he brings the practical experience of a Homicide Detective Sergeant; during his time working major crimes the Homicide Unit maintained a 92% clearance rate on homicides. For his last three years with the police department he served as the Deputy Chief of Police. During this time he was responsible for all Police Operations outside of Patrol with an authorized strength of nearly four hundred sworn and civilian employees. He worked with a team to successfully implement Intelligence Led Policing department wide, which showed immediate results in higher crime clearance rates and led the Police Department's efforts to successfully fund and implement a multimillion-dollar Records Management System. Mr. Walker also oversaw the Department's reorganization efforts which saved several million dollars in a three year period of economic downturn while maintaining a safe community.
Mr. Walker received his Master of Criminal Justice Degree in 2004 from University of Colorado Denver and his Bachelor of Science Degree in Sociology in 2001 from University of Southern Colorado. In 1987 he completed his Associate of Applied Science - Criminal Justice at Pikes Peak Community College. In addition he is a graduate of the Police Executive Research Forum's Senior Management Institute for Police and the Center for Creative Leadership's Developing Strategic Leaders Program.
Mr. Walker is a member of the International Association of Chiefs of Police, the Police Executive Research Forum, and the Colorado Association of Chiefs of Police. He is a past Chair of the Pikes Peak Juvenile Task Force, served on the Fourth Judicial District Community Review Board, and serves as a Board Member of the Colorado Regional Policing Institute. To his new position at UCCS School of Public Affairs and to his students he brings an experienced and broad understanding of the many aspects of the criminal justice system as well as public administration. His sense of humor and easy smile reflects his genuine interest in his students and colleagues.